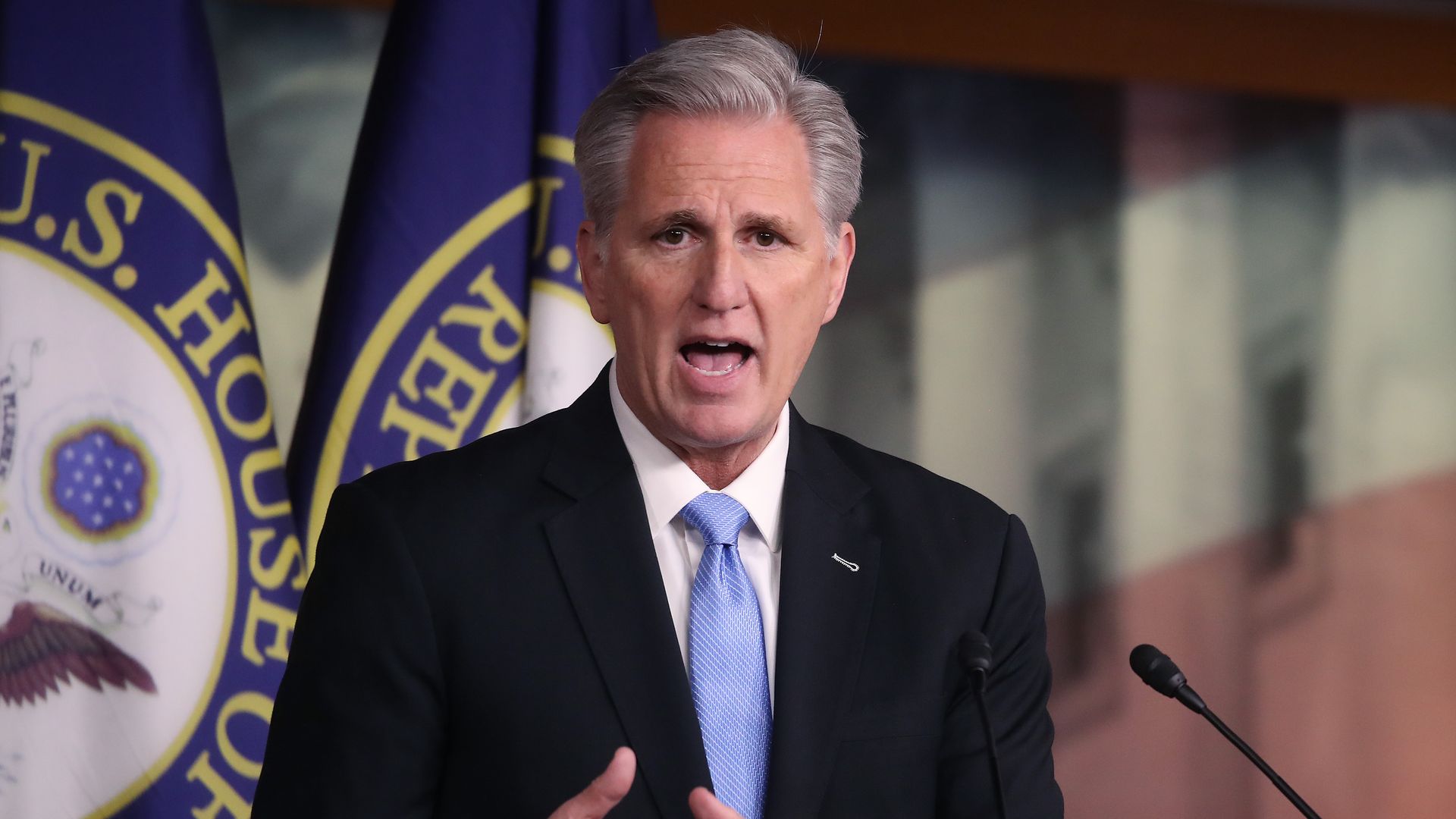 House Republicans are eyeing a new rule to keep hold of the host of records generated by the Jan. 6 select committee during its broad inquiry into the attack on the Capitol.
Why it matters: The move may signal GOP plans to counter the Jan. 6 panel's report when they take control of the House this week and the committee officially disbands.
Driving the news: The proposed rules package says the panel must send the documents to the House Committee on House Administration by Jan. 17.
The package also orders the Archivist of the U.S., who leads the National Archives, to return any records it received by Jan. 17.
"Any records transferred or withdrawn pursuant to this subsection shall become the records of the Committee on House Administration," the proposed rules package says.
A spokesperson for Republicans on the House Rules Committee did not immediately respond to a question about the intent behind the change.
Zoom out: The Jan. 6 panel has publicly released some of the evidence, such as interview transcripts, related to its sprawling report.
Current House rules require the Committee on House Administration to turn over records to the House clerk, who then sends them to the National Archives, the Los Angeles Times reports.
Those same rules also require the Archives to hold the records for at least 30 years, but sensitive records can be held for up to 50 years, per the L.A. Times.
The big picture: House Minority Leader Kevin McCarthy (R-Calif.) in November told the Jan. 6 panel to preserve all of its findings.
"The official Congressional Records do not belong to you or any member, but to the American people, and they are owed all of the information you gathered –not merely the information that comports with your political agenda," he wrote in a letter to Rep. Bennie Thompson (D-Miss.), who lead the Jan. 6 committee.
What to watch: McCarthy has also said that House Republicans will launch an investigation into the security failures at the Capitol on Jan. 6, Axios' Andrew Solender reports.
The new Congress will vote on a new speaker Tuesday, determining whether McCarthy has the votes to secure the position, then proceed to a vote on the rules package, per The Hill.