As we approach Christmas, some lawmakers are trying to use the lame-duck session to cram in wasteful pet projects before Republicans take the majority in the 118th Congress. Unfortunately, this has crowded out many important legislative items that should not be punted to the next Congress. With our country facing the very real possibility of a deep recession, Congress needs to focus on common-sense bipartisan economic measures before the new year begins. Many simply can't wait—each week of delay could accrue more economic headaches for American families.
Key to this effort is promoting America as the innovation capital of the world. That means passing a bill to enable research and development (R&D) expensing for American companies. It may not sound as important as the National Defense Authorization Act, (a must-pass bill) or as impactful as federal government spending (which ends on Dec. 16), but given its potential impact on workers, small businesses, and manufacturers, this tax provision should be a top priority for Capitol Hill.
American ingenuity is about to get hit with a bigger tax bill after this year. That's because in 2017, as Congress sent the Tax Cuts and Jobs Act to the president's desk, the Senate required some provisions to be temporary, rather than permanent. One of those was immediate expensing of research and development—meaning five years after the act's implementation, organizations would have to start amortizing their research and development costs over the next five years for domestic R&D and 15 years for foreign R&D, instead of in the year the expense occurred.
This cost-prohibitive tax provision dampens our country's innovative spirit and pushes companies to do research and development elsewhere. In fact, the United States ranks 26 out of the 36 OECD nations in the value of our R&D tax incentives.
We also know that companies tend to implement their projects and products in the country where they conduct research and development. By disincentivizing R&D here at home, we're encouraging manufacturing and production to move abroad.
The legislative solution to this problem is the bipartisan bill I introduced with my colleague on the Ways and Means Committee, Rep. John Larson (D-Conn.): the American Innovation and R&D Competitiveness Act. Including Rep. Larson and myself, the bill is supported by 114 lawmakers.
The bill has also received recognition from the National Taxpayers Union. In 2020, the organization named it one of its top 10 "no-brainer" bills—a group of bills that have broad bipartisan support and should be passed. And while bills can only make the list of top 10 once, the organization decided to add our bill as an honorable mention to its 2021 list.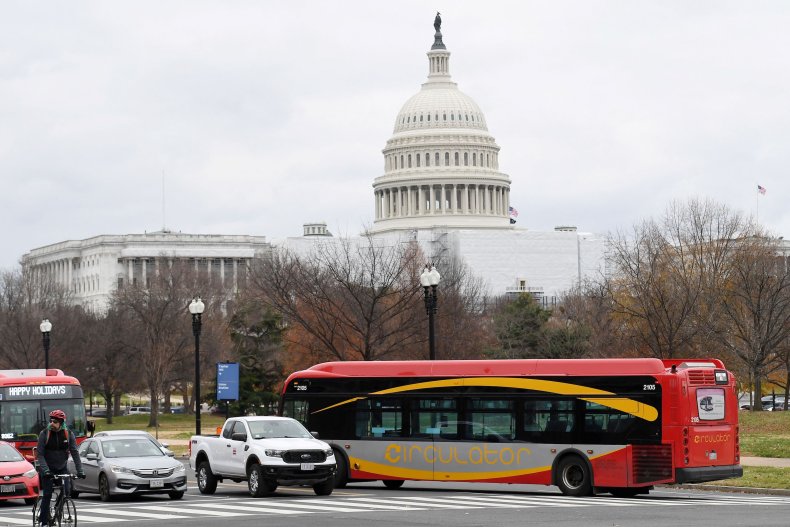 Our bill would have a minimal impact on the federal budget, coming in at $7.4 billion for four years of R&D expensing. Yet Democrats are trying to tie it to their pet project of expanding the Child Tax Credit—a partial resurrection of their so-called American Rescue Plan—which costs $111 billion for just one year. There's no comparison between the two price tags, or the long-term benefits to our country.
Not allowing immediate R&D expensing will have serious ramifications. The R&D Coalition notes that the tax change will "reduce U.S. R&D spending by $4.1 billion annually in the first five years and $10.1 billion annually in the second five years and beyond." It goes on to say that "for every $1 billion of U.S. R&D spending 17,000 jobs earning $1.4 billion are supported in the United States." Without R&D expensing, American workers are losing opportunities.
Rarely does Congress have the opportunity to pass legislation that's non-controversial, that appeals to Republicans and Democrats, that benefits workers and businesses, and that provides a common-sense solution to a real problem we face. The American Innovation and R&D Competitiveness Act does all that.
But somehow, the politics and divisiveness of the past two years have allowed this bill to slip between the cracks while Congress passed four massive tax-and-spend bills. Now, as we approach the end of the lame-duck session, Congress can fix this oversight and bring this bill up for a vote. It could be passed as a stand-alone bill, included in one of those "must-pass" bills, or included in another package with broad bipartisan support.
The American Innovation and R&D Competitiveness Act should pass now—there's no excuse to delay it. Manufacturers, workers, and taxpayer advocates should be making sure their member of Congress knows this is a priority, and Democratic leadership should be adding it to their to-do list before closing out for the year.
This really is a no-brainer, and with so few legislative days left in the year, this addition to Congress' Christmas wish list would be a gift to the American people now and for years to come.
Ron Estes, one of only a handful of engineers in Congress, worked in the aerospace, energy and manufacturing sectors before representing Kansas' 4th Congressional District since 2017. He is a fifth-generation Kansan, former state treasurer, and serves on the House Committee on Ways and Means and the Joint Economic Committee.
The views expressed in this article are the writer's own.