The coronavirus pandemic has accentuated the problems facing World Rugby with issues around player welfare and cost of travel creating obstacles to the organisation's stated mission to deliver a "truly global mass-participation sport".
New Zealand Rugby announced earlier this month that it intends to enter its Super Rugby sides into a competition that does not include South African franchises in 2021. 
Uncertainty abounds and the Argentinian rugby union told its Jaguares players to look for clubs abroad, while the possibility of expanding the South African contingent in the Guinness Pro14 has been mooted.
Notwithstanding that the Jaguares contested last season's Super Rugby final, the Southern Hemisphere's major club competition was slowly running out of steam.
"Covid has obviously highlighted the dangers of travel when we don't have a vaccine," former Ireland international Bernard Jackman told Sunday Sport on RTÉ Radio 1. 
"But this has been an issue over the last four or five years in terms of player welfare and the effect that jet lag was having on the [Super Rugby teams] and then you add the guys playing the [international] Rugby Championship,
"The frequency of flights to South Africa, Argentina, to Japan, to Australia, for the New Zealand players was really starting to take a toll on bodies.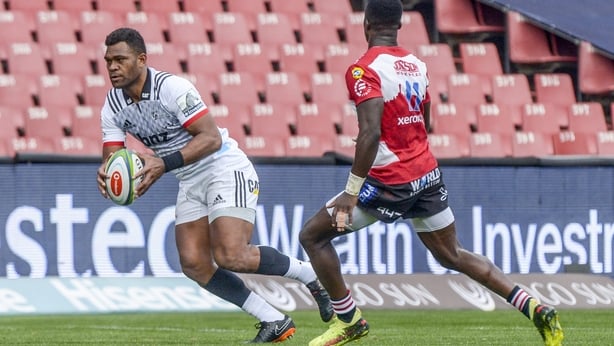 "It looks like the South Africans are trying to get into Europe and the Super Rugby will become an Australia-New Zealand cross-border competition. 
"The Argentinians may be left high and dry and having to forge some type of allegiance with Major League Rugby in America.
"[Super Rugby] just got too big, it was a brilliant competition…but unfortunately over the last six or seven years it has been pretty much one-way traffic with New Zealand teams winning. The interest levels in Australia and South Africa seemed to lessen as well. 
"The most important thing is to have competitions that make sense from a health and financial point of view. It does seem as if the future will more localised." 
How a tournament that had 15 teams from five countries across 16 times zones would work and thrive – both in terms of player welfare and travel logistics – in a Covid-19 world is hard to imagine.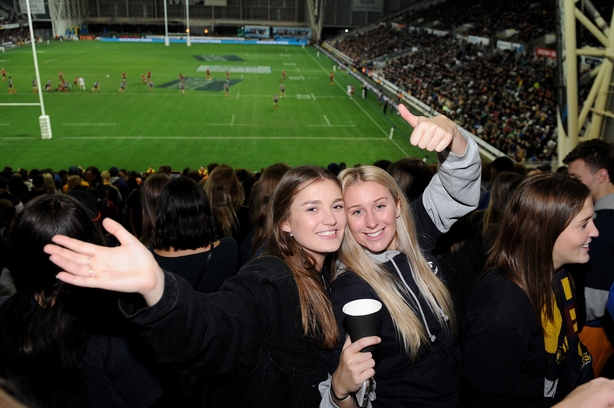 While no sport escaped the clutches of Covid-19 the example of Super Rugby Aotearoa in New Zealand, with its relatively minor brush with the virus, has served up a compelling vision of how rugby can thrive when traditional rivals square off.
Not lost in the new normal is the seemingly electric atmosphere generated as crowds pack in to see top quality games week in, week out in New Zealand. 
"It's the rivalry," says Jackman on why the five-team Aotearoa tournament seems to be such a success.
"It's the local derbies that they are getting to see…it's probably something that the Pro14 will try to look at or try to promote those teams where there's a historical element.
"From a New Zealand Rugby point of view they are unbelievably happy with the revenue they are getting from stadiums that are nearly full.
"Even though rugby is the number one sport, over the last five or six years they'd lost a bit of interest in Super Rugby.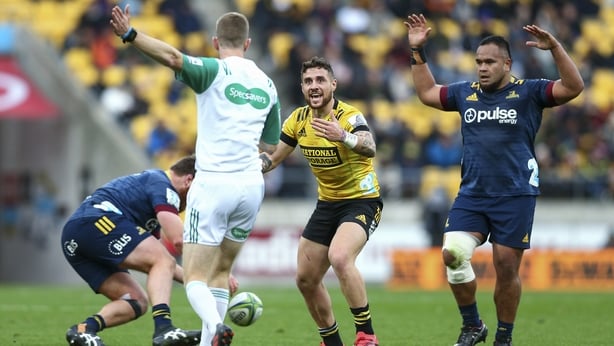 "South Africa will be okay because they have the Currie Cup.
"There is a big push to get their [franchise] teams back into a European competition and the most likely avenue, and one that affects us as Irish people, is the Pro14. There is talk of expanding that over the next couple of seasons.
"The travel isn't near as severe as it was for Super Rugby but from a player welfare and financial point of view, the cost of sending Leinster, Munster, Ulster and Connacht to South Africa for three weeks [is high]…and to do that two or three times a year is something that the governing bodies and the players unions are going to have to look at because it has to work in every sense.
"I know we've had the Southern Kings and the Cheetahs but it's not an obvious connection with South African teams tied up with Italy, Ireland, Wales and Scotland, it doesn't really make sense when you look at it geographically." 
The knock-on effects of the current problems facing rugby's traditional powers, says Jackman, can only have a negative impact on the areas that World Rugby, where Bill Beaumont saw off a leadership challenge from Agustin Pinchot in May, wants to develop.
"The tier two countries traditionally got their development funding from World Rugby and 80% of that was from the profits from World Cups," said the former Grenoble and Dragons boss.
"As we go forward, some of the Tier 1 countries, Australia for example, may need a bailout and that's going to affect the amount of money that goes into Tier 2 and 3. 
"Getting competition structures that really make sense and grow the game is going to hinder the opportunity to grow it in non-traditional countries.
"It's a really tough time for all sports and rugby is no different with the need to grow and expand but at the moment it's a case of trying to hold on to what you have."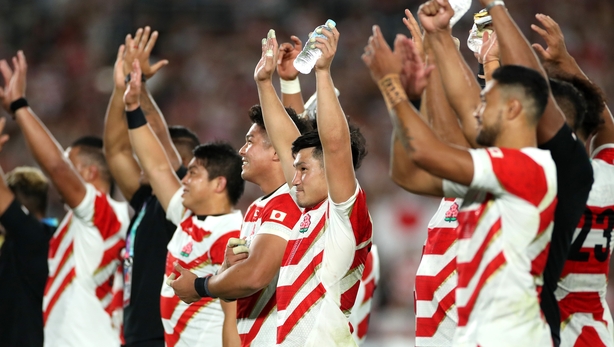 At the moment it looks like the Six Nations teams, once they finish off the 2020 tournament, will hold an eight-team competition in November-December, which will likely include two from Fiji, Georgia and Japan.
Jackman says: "There has been pressure and speculation that Georgia deserve a chance to replace Italy in the Six Nations, and people are looking to push for relegation and promotion.
"Fiji have been the standard bearers in the Pacific Islands and Japan deserve some sort of promotion given how well they performed in the World Cup. It's not easy to see where they fit at the moment.
"But with this tournament that seems to be happening they'd be a quality opposition, as would Fiji."