Officials in Provincetown, Massachusetts, declared a sewer emergency for properties on one of its sewer systems on Thursday, and have told businesses in the area to stop operations.
Town officials also said they were ordering port-a-potties as public restrooms have been closed.
"Any restaurant or food service business in this service area will need to cease operations immediately. This is necessary to prevent a further public health emergency caused by sewer overflows, and we need to drastically reduce flow to allow the critical repair work in order to get the town back to full capacity," the Town of Provincetown wrote on Facebook.
The town added that residential properties on its "vacuum sewer system" have to "reduce water use, including dishwashing, laundry, showering, and only flush when absolutely necessary."
Officials estimated Thursday that it will take up to 48 hours to "get the system back to normal" and noted that 18 port-a-potties would be arriving at Town Hall around 11 a.m. on Thursday.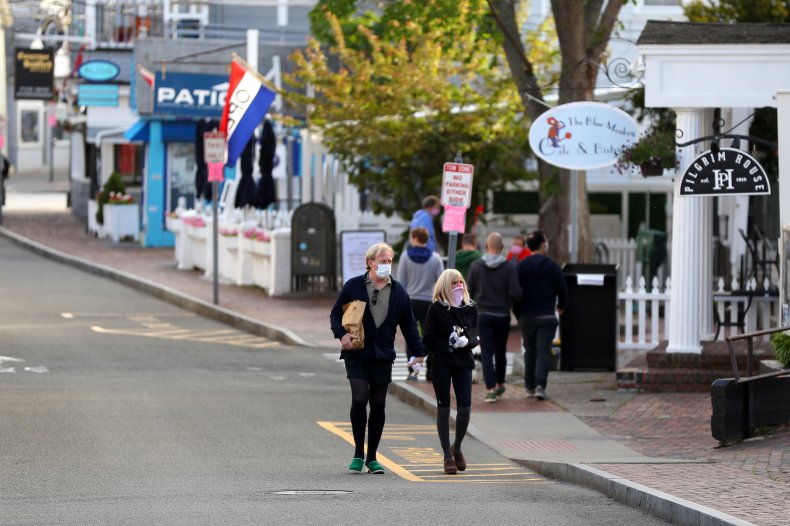 "Our team will continue to provide updates throughout the next 48 hours. We want to thank everyone for their continued patience and cooperation," the town added.
In an interview with Newsweek on Thursday, Provincetown Town Manager Alex Morse said that officials are optimistic that the sewer system will be "fully operational" by Saturday.
Next week marks Provincetown's annual Carnival week, a widely attended tourist event.
Morse said that with fewer people using the sewer system on Thursday given the town's messaging, officials have "more space and capacity to make the necessary repairs." But he noted: "We're obviously not out of the woods yet."
The night before it declared a sewer emergency, the town wrote on Facebook that "larger than normal wastewater volume sent into the sewer system today has hampered our ability to make the necessary repairs." Officials also warned that they "may need to implement further restrictions tomorrow in order to facilitate our ability to make the necessary repairs."
The town's sewer issues stem from storms earlier this week that led to an overflow that impacted electric panels, turning the system off for several hours, according to Morse.
In a separate incident that occurred in June of last year, video footage in Chicago showed sewage and water exploding over city streets after heavy rain and flooding. The incident occurred after at least two manhole covers had been blown off the street during storm events, including a tornado that touched down in the city.
In December, officials in Long Beach, California, had to shut down beaches after millions of gallons of untreated sewage were "discharged" into a channel.
Also in California last year, 17 million gallons of untreated sewage spilled into the sea in Los Angeles, which also forced beaches to close. Los Angeles officials said at the time that the sewage spill was caused by a mechanical failure at the Hyperion Water Reclamation Plant in Playa del Rey, California.