The FBI continues to be under fire with Republicans doubling down on criticism after the latest "Twitter Files" reports which revealed emails from the bureau related election misinformation shared on the social media platform.
Florida Representative Matt Gaetz on Friday said on Twitter that he and Representatives Jim Jordan of Ohio, Andy Biggs of Arizona, Mike Johnson of Louisiana, and Dan Bishop of North Carolina will ask the FBI questions about the latest Twitter files report. Biggs shared Gaetz's Tweet and wrote "We'll leave no stone unturned."
Gaetz said Saturday morning that the bureau needs "serious reshaping" and added that "the FBI is designing what u see so they can control what you think & how u behave." Meanwhile, the House Judiciary GOP tweeted "Does anyone still trust the FBI?"
The GOP's members' remarks come after Twitter CEO Elon Musk led the release of internal records of Twitter employees' emails to reveal the platform's past decision-making process and its efforts in monitoring content that violates its policies.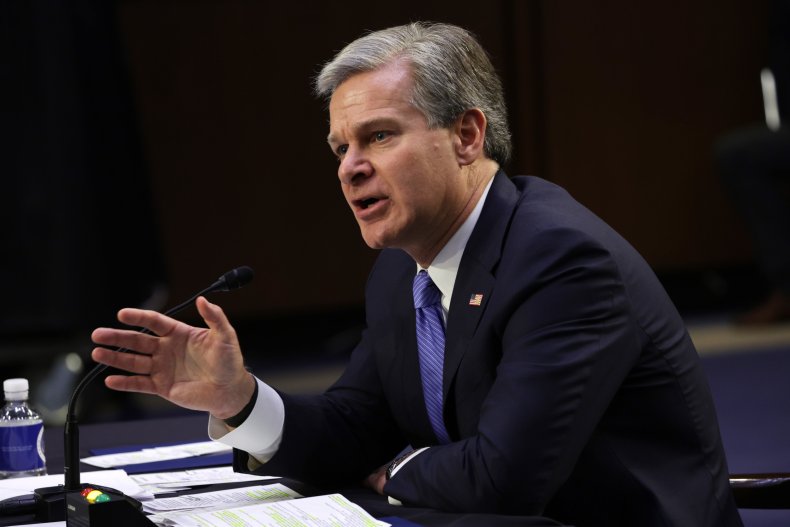 The records have been shared by independent journalist Matt Taibbi, who recently said he had to "agree to certain conditions" to report on the Twitter Files that contained the internal documents that Musk apparently gave to the journalist, according to USA Today. However, he didn't reveal what those conditions were.
"Part six" of the report posted by Taibbi contained emails that revealed instances when federal law enforcement alerted Twitter employees of accounts it believed to be in violation of the platform's rules for spreading election misinformation.
"The FBI is the largest criminal gang in the country. It is more dangerous than any other gang because it is run by 'thugs with badges' and also because it is funded and supported by Congress and the White House. It's America's version of the KGB or the Chinese state police," said right-wing political commentator Dinesh D'Souza.
The "Twitter Files" report further revealed that an email sent by the FBI's National Election Command Post on November 5, which included 25 accounts that the department said "may warrant additional action due to the accounts being utilized to spread misinformation" about the 2022 midterm elections.
"Now apply what we know they did at Twitter to @facebook @Google and more. I'm really looking forward to Republican control, committee work, and subpoena power," Representative Marjorie Taylor Greene tweeted Friday in response to part of the report that revealed how law enforcement reportedly pressured Twitter to moderate content. Meanwhile, conservative Republican Representative Lauren Boebert of Colorado wrote on Friday "The FBI has lost its way."
On Saturday Donald Trump Jr. also blasted the FBI, whose director Christopher Wray was appointed in 2017 by his father Donald Trump when he was president. Trump Jr. accused the bureau of targeting free speech, tweeting "with an 80 person 'Task Force' the FBI was able to crush free speech and anything not part of the liberal agenda on Twitter… Imagine what 80,000 new armed IRS agents are going to be able [to] do!"
Despite the continuous backlash from Republicans against the FBI, there has been pushback from Democratic Representative Ted Lieu of California, who defended the bureau and media figures who criticized Republicans' reaction to the "Twitter Files."
"Dear @mtaibbi: I'm on the House Judiciary Committee that has oversight over the @FBI and you are lying. The FBI has lots of agents chasing child sex predators and terrorists. Please stop undermining and lying about federal law enforcement," Lieu tweeted on Friday.
"The media should ignore the so called Twitter files until Elon musk releases all of the files for reputable media outlets to investigate. Right now musk is simply peddling propaganda like Putin via his hand picked messengers," tweeted Dean Obeidallah, host of the Dean Obeidallah Show.
Meanwhile, British broadcaster Anthony Davis wrote: "I have read through the #TwitterFiles and can confirm that there is nothing there. Like, NOTHING. Just standard security protocols that MAGA Republicans didn't know already existed and now think there's been some giant exposé. It's typical right wing propaganda with no substance."
Republicans have previously expressed their discontent with the FBI, with Greene even calling for impeaching Wray after the Republican wing of the House Judiciary Committee released a report alleging that there is evidence that would prove the politicization within the FBI and Department of Justice.
The report was announced after FBI agents raided Trump's Mar-a-Lago estate in Florida to recover hundreds of highly classified documents that he presumably took with him after leaving the White House. The FBI search came after an approval from Attorney General Merrick Garland. Trump has denied any wrongdoing and claimed that he declassified those documents before taking them to his house.