During the homestretch before the November 8 elections, both Republicans and Democrats took to Twitter in a late push to win over women voters.
The phrase "Dear Women" was trending on Twitter Friday as many Democratic activists took to social media to convince female users that voting blue was "self care."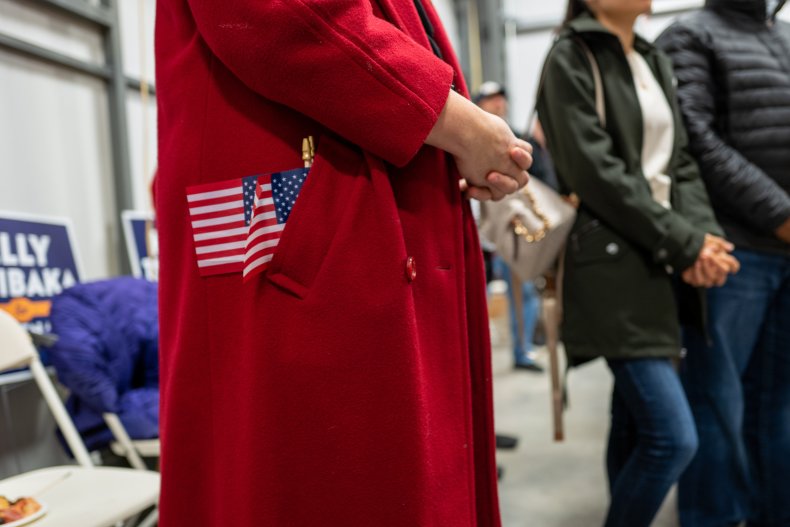 "Dear Women, Republicans hate you," wrote author Majid Padellan. "This is NOT a joke. Vote Blue."
Kimberley Johnson, a fellow author and a women's rights activist, tweeted: "Dear Women, Self-care means voting blue."
Republicans joined the trend, including conservative author Nick Adams, who told women to "vote RED down the ballot this Tuesday unless you want men dominating every single women's sport."
Donald Trump Jr. also responded, by bringing up a segment shown on The View Thursday where co-host Sunny Hosting compared white, suburban women who vote against abortion access to "cockroaches voting for Raid," reported Fox News.
"Remember that the idiots on The View called you 'cockroaches for voting for raid' because you'd have the audacity to vote for republicans to bring back Safety to our cities, law and order, our economy, end school lockdowns, not have 3 y/os deciding their genders, etc.," Trump wrote.
Women's issues have consistently polled as a top priority for voters in 2022, and saw a sharp rise in interest following the Supreme Court's ruling to overturn federal abortion protections in June.
The Pew Research Center found that abortion as a priority for voters jumped nearly 13 points between polling in March and August this year, and data taken in late October found that 56 percent of voters still indicated it as a top issue in this year's election.
While Democrats hold an advantage over voters who are worried about abortion rights this fall, Republicans have attempted to paint themselves as the party for women's rights over issues like gender identity and school policies. Michigan's Republican gubernatorial candidate Tudor Dixon, for example, has run on the message that she will "protect women's sports" while opposing school policies such as gender-neutral bathrooms, reports Fox 2.
On Thursday, author Courtney Kirchoff tweeted to "Spare me the 'Dear Women' pleas if you can't even define what a woman is."
In a later post, Kirchoff wrote that she had voted Republican "all the way down the ticket" when she voted early Friday.
Other users like Karen James, a biologist at the University of Maine, posted that the "Dear Women" trend makes her "feel like I'm being lectured" no matter which political party is speaking.
"Tweets like this always make me feel like I'm being lectured, on top of everything else, and that it's women's responsibility alone to vote these monsters out," James wrote in a previous tweet in October, which she reposted on her feed in response to Friday's trend.
"It feels manipulative. It would be nice if for once a tweet like this was aimed at men, or even just everyone," James added.