The shunning continues.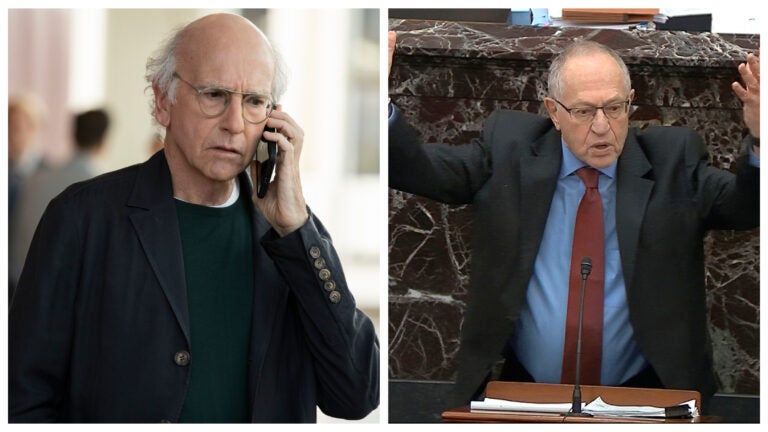 Donald Trump may be out of office, but that doesn't mean Alan Dershowitz has been forgiven by his former friends on Martha's Vineyard over his defense of the former president.
Especially not Larry David.
The New York Post's Page Six reported Wednesday that David and Dershowitz got into a heated confrontation outside a local community store on the Massachusetts island where they both spend summers — beginning with the "Seinfeld" and "Curb Your Enthusiasm" creator castigating Dershowitz over his ties to Trump and culminating with the celebrity lawyer removing his shirt in response to reveal a second T-shirt with a message touting the Constitution.
A witness told Page Six that the encounter began on the porch of the Chilmark General Store, a local community market and sandwich shop, where Dershowitz historically likes to hang out and greet regulars. According to the witness, upon running into David, he said, "We can still talk, Larry."
"No. No. We really can't. I saw you," David shot back, referring to a video of Dershowitz patting former secretary of state Mike Pompeo on the back as Trump praised him for berating an NPR reporter and kicking the outlet out of his place.
"It's disgusting!" David said.
Dershowitz noted that Pompeo was his former student at Harvard Law School.
"I greet all of my former students that way," he reportedly said. "I can't greet my former students?"
"It's disgusting," David repeated. "Your whole enclave — it's disgusting. You're disgusting!"
According to the witness, David then walked away, while Dershowitz took off his T-shirt to reveal a second shirt underneath it that said, "It's the Constitution, Stupid!"
Dershowitz subsequently confirmed the exchange to Page Six, explaining that the two Democrats had been longtime friends until he began working for Trump.
According to Page Six, Dershowitz said that David "screamed" and "yelled" at him, adding that the exchange "wasn't funny at all. He also sharply criticized his former friend's views.
"Larry is a knee-jerk radical," Dershowitz told Page Six, "He takes his politics from Hollywood. He doesn't read a lot. He doesn't think a lot."
Dershowitz also confirmed taking off his shirt to reveal the second "It's the Constitution, Stupid!" shirt, which he told Page Six that his wife bought him because so many people misunderstood his decision to defend Trump (reportedly, he was wearing it at the time because he was on the way to give the first shirt to a friend as a gag gift).
David's representatives did not immediately respond to Page Six. And an employee at the Chilmark General Store deferred comment to a manager, who was unable to immediately comment on the porchfront exchange.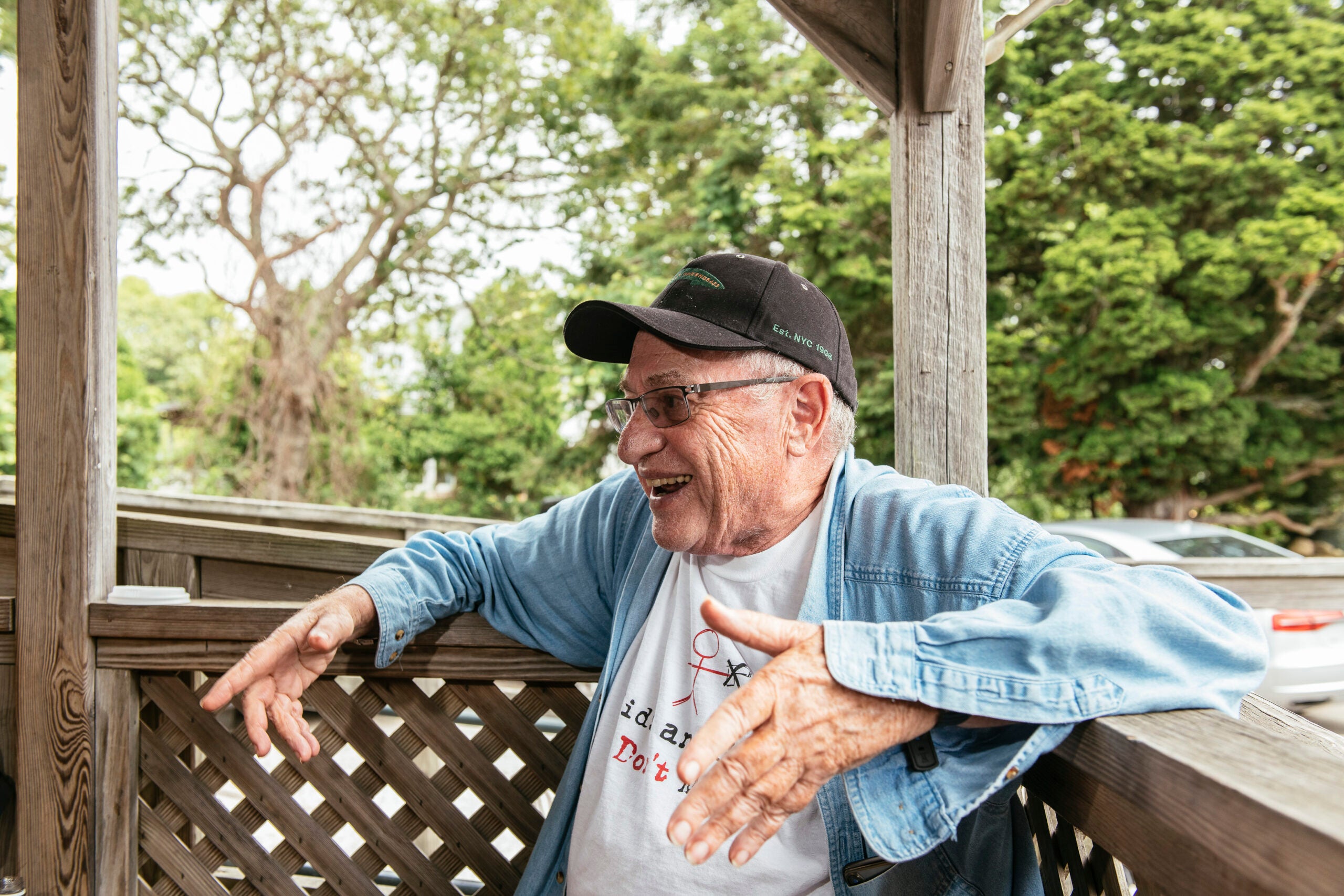 In the summer of 2018, Dershowitz somewhat famously said that he was being "shunned" by many liberal friends on Martha's Vineyard for his outspoken criticism of the special investigation into ties between Trump's campaign and Russian efforts to influence the 2016 election. He also went on the defend Trump during the president's first impeachment trial and argued against the Senate trial following his second impeachment.
Dershowitz has said he voted against Trump in both elections, but is making principled legal arguments. He told Page Six on Wednesday that the tense encounter with David was the "price of principle."
"It's typical of what happens now on the Vineyard," Dershowitz said, "People won't talk to each other if they don't agree with their politics."