New weekly unemployment claims ticked upward again last week—coming in at a total of more than 1 million new claims for the 50th consecutive week—as lawmakers in Congress continue to debate President Joe Biden's $1.9 trillion American Rescue Plan.
For the week ending February 27, there were about 748,000 new unemployment benefit claims and an additional 437,000 claims were filed for the federal government Pandemic Unemployment Assistance that covers freelancers and others who wouldn't typically qualify for state-level benefits. Meanwhile, the Senate continues to debate Biden's pandemic relief bill, which would provide $1,400 stimulus checks to many Americans and increase federal unemployment assistance from $300 per week to $400.
Thus far, no Republicans have come out in favor of the legislation and some moderate Democrats—such as Senator Joe Manchin of West Virginia—have successfully pushed to limit the number of people who can receive stimulus checks.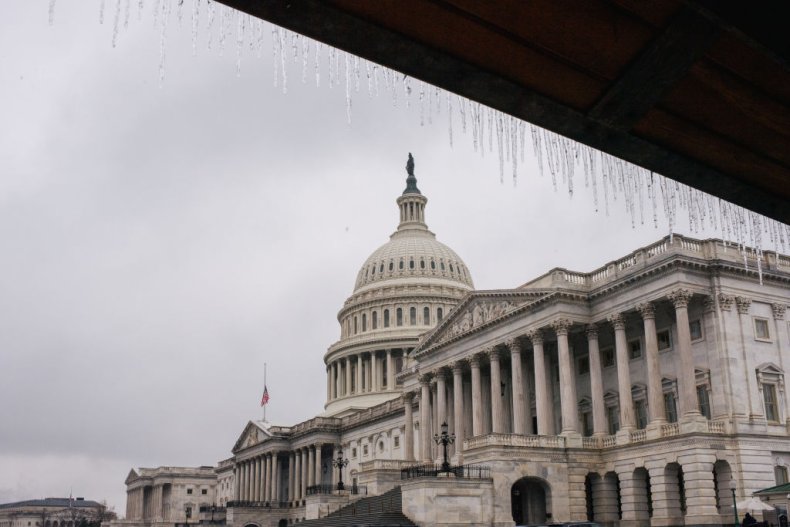 "The report underscores just how far the nation is from a genuine labor market recovery," Andrew Stettner, a senior fellow at the Century Foundation and a leading expert on unemployment insurance, said in comments emailed to Newsweek. Stettner pointed out that some 18 million workers were filing ongoing jobless claims. He pointed out that additional federal benefits would expire in less than two weeks without Congress approving Biden's legislation.
"Recent reports, alongside today's data, foreshadow another month of relatively slow job growth in tomorrow's February jobs report. Clearly, it will take many months before job creation can accelerate to the point where all those currently unemployed can return to work," Stettner warned.
Mark Hamrick, senior economic analyst at Bankrate, said that the economy is headed for improvement but is not there yet.
"Although we can almost taste improvement in the economy likely coming, we're not there yet as we look at the latest claims numbers. Both the headline number covering traditional state programs and the Pandemic Unemployment Assistance program totals were on the rise. The total number of individuals on some form of unemployment assistance remains massive," Hamrick said in an email to Newsweek.
Even though some Senate Republicans are working to obstruct the passage of Biden's $1.9 trillion package, the bill is expected to be approved along a party-line vote. Democrats turned to the budget reconciliation process when it became apparent that GOP lawmakers were largely opposed to another massive spending bill. Through budget reconciliation, Senate Democrats can pass the rescue plan with a simple majority, instead of the 60 votes typically required due to the Senate's filibuster rule. As the Senate is evenly split—50 to 50—Vice President Kamala Harris can pass the deciding vote, assuming all 50 members of the Democratic caucus back the final version of the package.
While Republicans in Congress may be opposed to the Democrats' plan, the legislation appears to have significant bipartisan support among voters. Polling conducted by Morning Consult and Politico from February 26 to March 1 showed that more than three-quarters (77 percent) of voters back the American Rescue Plan. That includes 59 percent of Republicans as well.