Numerous Republican lawmakers have come out against former President Donald Trump following his call to suspend the Constitution as means to help him regain power.
Trump generated significant controversy on Friday night when he made a Truth Social post claiming that alleged "Massive Fraud" on the part of the Democratic Party was sufficient grounds to suspend the suspend the rules of the Constitution and reinstate him as president. This came as a response to Twitter CEO Elon Musk's "Twitter Files," a release of internal emails showing Twitter leadership mishandling the visibility of a story relating to Joe Biden's son, Hunter, in the lead-up to the 2020 election.
In response, numerous commentators and political leaders decried Trump's post as an unambiguous attack on democracy. In addition to the expected wave of left-wing and independent voices opposing the former president, a notable number of conservatives and elected Republicans also spoke out against the post from the presumptive GOP nominee for president in 2024.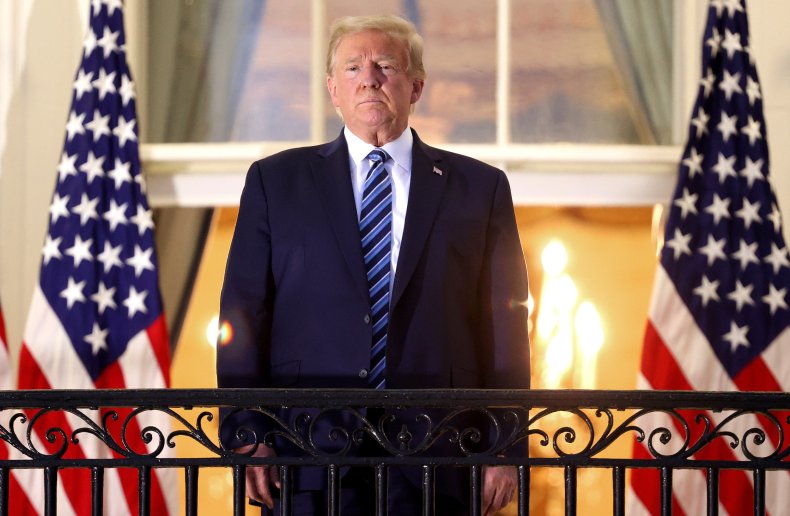 Representative Michael Turner, an Ohio Republican and soon-to-be chair of the House Intelligence Committee, denounced Trump's post, while also stating that a "political process" would be enacted before any candidate is truly considered the 2024 frontrunner and hoped that voters would take such a statement into account.
"I vehemently disagree with the statement that Trump has made. Trump has made a thousand statements with which I disagree," Turner said during an appearance on Face the Nation on Sunday.
Mike Lawler, a New York Republican recently voted into the House during this year's midterm election, denounced the post when pressed about it on CNN.
"Obviously, I don't support that," Lawler said Sunday about Trump's call for the termination of the Constitution. "The Constitution is set for a reason, to protect the rights of every American. I certainly don't endorse that language or that sentiment."
Representative Adam Kinzinger, an outgoing GOP congressman from Illinois and outspoken conservative critic of the former president, also attacked Trump's statement in a tweet on Sunday. He also called for responses from leading House Republicans, including presumptive House Speaker Kevin McCarthy of California, Representative Elise Stefanik of New York, and Representative Jim Jordan of Ohio.
"With the former President calling to throw aside the constitution, not a single conservative can legitimately support him, and not a single supporter can be called a conservative," Kinzinger wrote. "This is insane. Trump hates the constitution. Right @GOPLeader @EliseStefanik @Jim_Jordan?"