ICE Confirms Its Agents Controversially Stop And Question Random Black Man Jogging In Boston.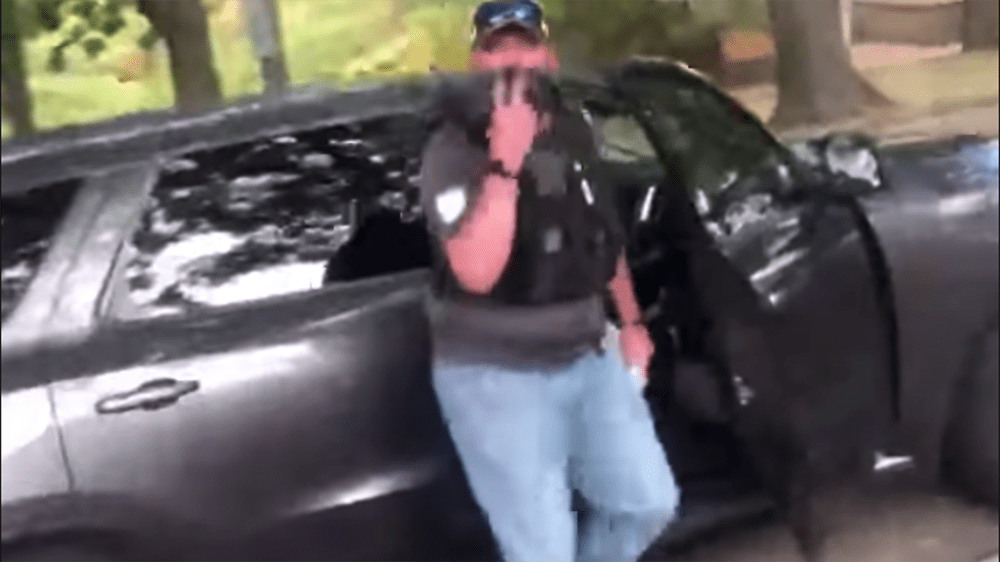 An official with U.S. Immigration and Customs Enforcement in Boston confirmed Wednesday afternoon that the men who stopped a jogger the day before in West Roxbury were indeed ICE officers looking for another man.
The official initially declined to provide further details about the nature of the stop or whether the ICE officers identified themselves as law enforcement, though the agency released a fuller statement Wednesday evening alleging they did.
Bena Apreala, who is Black, said he was jogging on VFW Parkway when two SUVs with tinted windows approached, one blocking the sidewalk in front of him and the other pulling up next to him along the street.
Apreala said none of the men, all of whom were white, identified themselves as law enforcement, but began questioning him about his identity. They told the 29-year-old that he matched the description of someone involved with an ongoing investigation,  Apreala said.
Apreala said he noticed the letters "ICE" on one of the badges worn by one of the men.
"When I saw the badge and asked them if they were ICE officers and they said yes, and I explained that I wasn't an immigrant, I'm born and raised in Boston and that I have no idea what they're stopping me for, they said that immigration isn't the only thing that they investigate and proceeded to question me," Apreala said.
Wednesday evening, ICE's Enforcement Removal Operations released a statement providing further information about the incident, saying the officers "were conducting surveillance as part of a targeted enforcement action" in West Roxbury. The immigration officials were apparently looking for a previously deported Haitian national who, according to ICE, has multiple criminal convictions and pending cocaine and fentanyl trafficking charges. They believed Apreala matched their subject's description, and shared an image of the suspected undocumented individual with their statement.
"ICE regularly conducts targeted enforcement operations dedicated to apprehending removable foreign nationals," the statement read in part. The ICE statement did dispute one part of Apreala's version of events, saying the officers did identify themselves when they approached him.
"It's standard practice for law enforcement officials to request identification documents to confirm the identity of a potential target while conducting an investigation," the release went to say.
Massachusetts Congresswoman Ayanna Pressley called for an investigation into the incident Wednesday, tweeting that she wanted to know how many agents are patrolling the streets.
"We will not stand by and watch them intimidate, harass and racially profile our Black and Brown communities in Boston or anywhere in the country," she said.
Boston Mayor Marty Walsh, in a statement to WBUR Wednesday evening, called the stop an example of racial profiling, saying it wouldn't be tolerated.
"Earlier this morning I spoke to Bena Apreala," Walsh said in the statement. "For him and others who might have lived through an experience like this, I'm demanding that ICE stop this cruel practice of inciting fear in the lives of our residents, particularly our Black and Brown residents, and undocumented immigrants."
Several members of the City Council have condemned Tuesday's incident. Matt O'Malley, who represents West Roxbury, called the stop "unlawful" and "unacceptable." Mayoral candidates Michelle Wu and Andrea Campbell also took to Twitter, with Wu calling it "unacceptable" and Campbell calling it an "illegal stop" and "blatant racial profiling." source